Dear Friends,

Can you believe the Breteau Foundation turned eight this year? We've come a long way since we ran our first pilot in South Africa with 84 children and five teachers – we now reach 32,843 children and 7,174 teachers across 11 countries!

As we look back on the year that was, it's impossible not to mention the pandemic and how that has shaped our world. Persistent school closures and lack of access to quality education have required new approaches and ways of thinking. The Breteau Foundation has been much like a lotus flower; which despite growing in murky water, re-blooms & regenerates daily. As the world slowly restores itself after the global pandemic, we feel proud that the Breteau Foundation has tackled these challenges head on with agility, innovation and determination.

So today we're excited to share our Annual Impact Report with you which recaps both our rolling Edtech programmes and our new initiatives.

Miraculous Ladybug & Breteau Foundation join forces to fight plastic
One of the highlights of our year is our new partnership with ON Kids & Family & Miraculous Ladybug, the popular animated Netflix series which reaches millions of children worldwide. In 2022 we'll release a special one-off episode on plastic for children between the ages of 7-11. We want to raise awareness about the global plastic crisis and empower primary school children to become active plastic changemakers!

We're also creating a portfolio of education workshops (complete with resources and lesson plans) for teachers to use in the classroom with their students for free.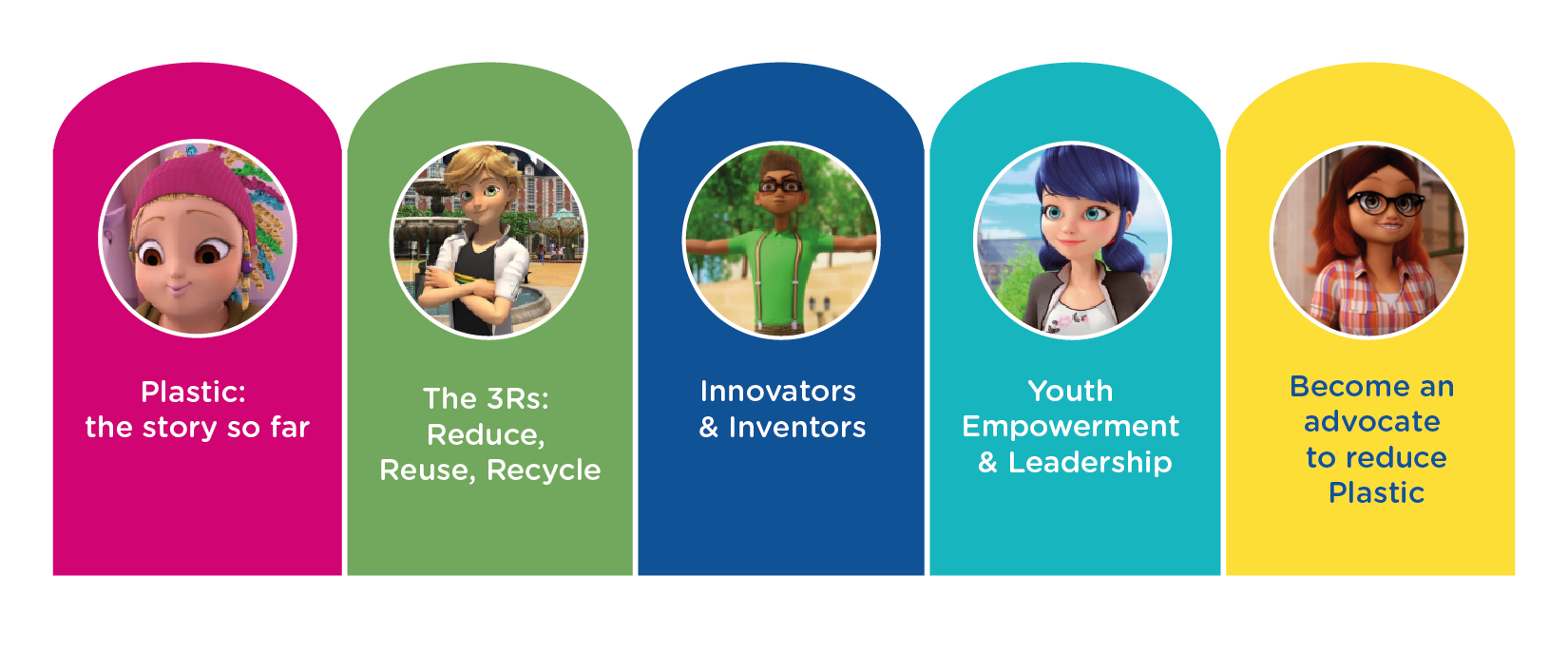 We need your help!
We're on the lookout for passionate educators, marketing specialists and environmental enthusiasts who can support our ambitious goal to reach 1 million children worldwide with our Plastic Workshops in 2023 and help us amplify our message. If you'd like to join our mission, register here to be the first to hear about opportunities to get involved.
2100 New Tablets for Home Learning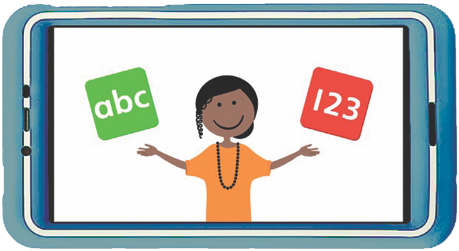 This year we are rolling out 2,100 tablets in our partner schools in South Africa, Lebanon and the UK with a literacy and numeracy programme specially designed to support home learning. The programme doesn't require adult supervision, works offline and gives children an opportunity to catch up after almost two years of school disruptions. In just 3 months, our UK partner schools have shown fantastic results with over half of the children significantly improving their literacy skills, and three quarters improving in their numeracy skills.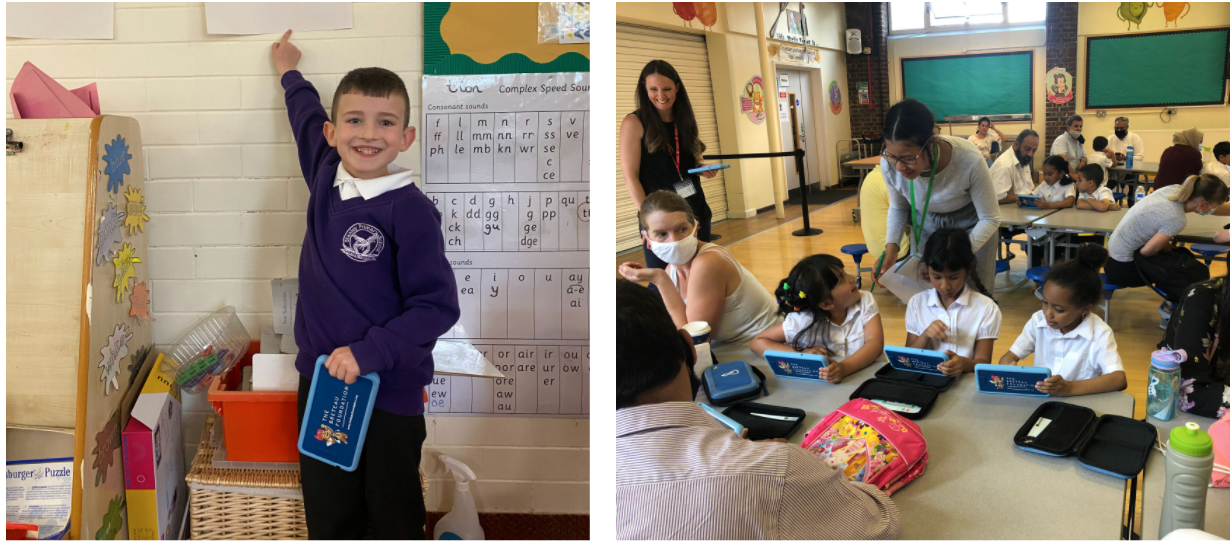 Our New STEAM programme sweeps across Latin America
STEAM (science, technology, engineering, arts & maths) is a collaborative, project-based approach to learning which encourages students to use problem solving, creativity, entrepreneurship and teamwork to create solutions to real-world problems.
In 2021 we launched a new competition – A Better World STEAM Challenge – where children aged 9-13 across five countries in Latin America worked for ten weeks. Children created innovative solutions for learning during the pandemic, judged by experts from Lenovo, IBM, Whymaker and Education Soul. A massive congratulations to our winner, Paola from Bolivia, who designed an app to teach 21st Century tech skills to people of all ages.
We also launched our STEAM environmental workshop and STEAM teacher training programme to support at-home learning. It was fantastic to hear that 87% of teachers felt their confidence in planning and guiding STEAM lessons improved.
Coding, mindfulness and extracurricular learning
This year we took our support beyond the school day with our new Mindfulness and Coding Afterschool Programme for Grades 5-7.
Starting with meditation and yoga to calm the mind, the children then move into coding challenges to unlock critical thinking and problem solving skills.
It's so rewarding to see the results of the programme: 77% of students have mastered basic coding and computational skills, while 95% of students reported that mindfulness was very useful to them in their lives at home and at school.
In Colombia we supported the Ni un Paso Atrás programme in the midst of the pandemic to prevent children dropping out of school.
In partnership with Enséñanos a Creer, we supported 6-12 year old children with tablets in Cartagena's Olaya neighbourhood, Commune 6. We saw some incredible improvements – at the start of the programme we found that 84% of the students had a literacy learning gap, but by the end, 72% had shown an improvement in reading and writing.
Our Lebanon programme goes from strength to strength
In 2021, we marked five years of the Breteau Foundation in Lebanon. Over this time we've grown our reach to support 5,000 of the most disadvantaged Syrian, Palestinian & Lebanese children.

Despite the critical economic situation, our Mobile Education Bus and Mini Tented School continued on with minimal disruption thanks to the hard work of our team on the ground.

We also kicked off our literacy and numeracy tablet project in Lebanon with 1,000 brand new tablets, as well as our Psychosocial Support (PSS) Programme specifically for displaced children experiencing trauma, anxiety and other mental health issues. The PSS programme provided 540 hours of support to children in need this year.

As always, we send a big thank you to our wonderful supporters and dedicated team.

Wishing you a Merry Christmas and a Happy New Year!

Sebastien Breteau and the BF Team
Al Manara Second Public School, Alghad Alafdal Institutions (Sabila), AP Madubula Foundation, Azahir Lebanon, Bar Elias Public School, Bolivia Kids, Book Creator, Boost Africa, Children International Colombia, Code Spark, Colectivo Traso, Curious Learning, Damma Hug Network, Dar Alhanan for Orphans, Doodle Math, The DREAM Project, Edoki Academy, Education Soul, EduNova, Fiction Express, Filimundus, Fundación Enséñanos a Creer, Fundación Escuela Nueva, Fundación Granitos De Paz, Fundación Pies Descalzos, Fundación Sariry, Ghazza Public High School, Home of Compassion Ministries, IBM Mexico, Infinut, IT Varsity, JB Foundation, Joyful Al Mansourah, Jusoor, Kamed El Louz Elementary Public School, L'escapdou, Learn to Be a Better Human, Make Make, Mind Joy, Nuwat: Social Solidarity Centre, Palestinian Children and Youth, QIMA Mexico, Real Labs, Salam LADC, Sawa for Development and Aid, School Home Support, Scottie Go!, Smartick, Society for Social and Education Support, Strive2Thrive Edu, Tahaddi, Toca Boca, Ululab, United Way Colombia, Whymaker, Zillearn.
Unsubscribe here